When so many businesses are failing due to extraordinary and unforeseen circumstances, it's nice to learn about industries that are doing well for a change. Canada's sunflower business is one of them! 
About Sunflowers
Native to North America, sunflowers are known mostly for their vibrant hues and incredible heights, but they're also an excellent food source. 
According to the National Sunflower Association (NSA), there are two types of commercially-grown sunflowers. 
The oilseed variety is processed into sunflower oil and meal. Confectionary flowers (non-oilseed) are typically roasted and used for snacks and bread. 
Pigments can also be extracted from their petals and seed shells for textile dyes.
Fun Sunflower Facts
Sunflowers are an excellent addition to the home garden because they bloom from July to August and attract many pollinators. They add visual interest with their height, which can be anywhere between 3 and 12 feet tall.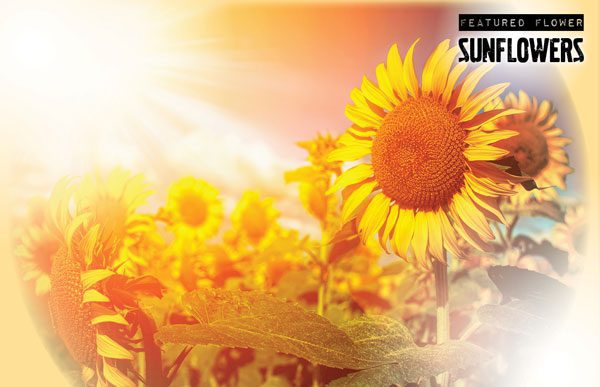 Chris McLaughlin, the author of Growing Heirloom Flowers: Bring the Vintage Beauty of Heritage Blooms to Your Modern Garden, recommends the following classic garden varieties:
Giant Titan

Autumn Beauty

Evening Sun

Lemon Queen

Velvet Queen
Sunflowers are easy to grow and tolerate some neglect. They are drought-tolerant, needing only heat, sun, and a little bit of water. 
According to the 2004 Guinness World Records:
The tallest sunflower ever grown was found in the Netherlands, measuring 25 feet, 5.4 inches.

The most sunflower heads ever found on a single plant was 837 on a sunflower grown in Michigan.  

The largest sunflower head on record was found in British Columbia, measuring 32 inches in circumference.
Booming Business 
CBC News reports that demand and prices for the feel-good crop are on the rise in Canada, with the highest number of hectares grown since 2015!
Most Canadian sunflowers are grown in Manitoba (90%), and this summer, the province has planted 36,400 hectares. The Manitoba Crop Alliance tells CBC that's up from 25,500 in 2019.
Why So Good?
The CBC says the United States has been experiencing smaller crops of sunflowers for the last couple of years, and so Canadian suppliers are exporting flowers south of the border as a result. 
But COVID-19 might also have something to do with it. 
According to articles by both the Associated Press and CTV News, many people across North America took up birdwatching last spring. This activity requires birdseed if you want to do it right.    
It just so happens that the most popular variety of sunflowers growing across Canada right now is the oilseed sunflower. In addition to being crushed for oil, the seeds also feed the birds.
Sunflowers are valuable in many different ways. It's nice to see both the crop and business doing so well.