Container Gardening 101: Thrillers, Fillers, And Spillers
May 29, 2019
Whether you have just a small balcony or a sprawling yard, containers are a fantastic way to add beauty to your outdoor space. They look great on a patio, deck, or even strategically placed in the garden. The question is, how do you design the perfect flowering pots?
When selecting plants for containers, it's essential to think beyond color, growing requirements, and type of flower (although, these are all very important factors!). When planted together, different shapes, sizes, textures, and growing patterns add visual interest to the pot. Think of it as a work of art; you want the eye to be pleased by what it sees.
You don't have to be an artist to succeed in designing the perfect container garden. Follow the thriller, filler, and spiller technique, and you'll have people asking where you bought your floral arrangements!
How It Works
The idea is straightforward; using this planting technique means you'll have various pops of color and texture reaching three or four feet tall.
First, you want to choose your pot. Make sure it's a bigger sized one because you're going to be squeezing quite a few plants into this space. There are many types to choose from, but my personal favorite is clay. Terracotta gives an area such a natural feel!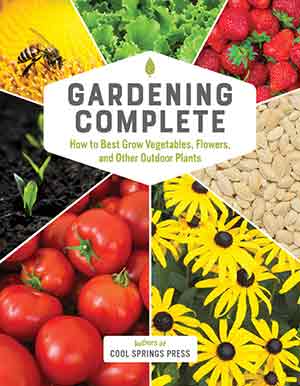 When designing my containers this year, I used the book Gardening Complete: How to Best Grow Vegetables, Flowers, and Other Outdoor Plants for a little refresher.
This wonderful bible recommends beginning in the center of the pot with one tall thriller plant. It should be quite narrow-growing as well. Look below for examples of plants that are well-suited for this category.
Next, choose a lower-growing plant for the filler, making sure it doesn't grow higher than about a foot. Include two or three of them and plant them around the thriller.
Finally, select some plants that will spill over the edge of the pot, giving it a final, whimsical touch. You'll need three or four of these, depending on the size of the container.
Endless Possibilities
This year, some of my containers include spikes (thriller), begonias (filler), and nasturtiums mixed with purple dragon Lamium (spillers). Others feature dahlias (thriller), marigolds (filler), and nasturtiums (spiller.)
You can also create beautiful edible displays following this technique. For example, I'll be placing a container in my vegetable garden this year to grow eggplant (thriller), basil (filler), and nasturtiums (spiller.) Peppers also do well in containers surrounded by various herbs and spilling flowers.  
There are a countless number of flowers and plants that suit each category, but below are a few ideas to get you started. Happy designing!    
Thrillers
Purple Fountain Grass
Angelonia
Spikes
Bamboo
Ornamental Grasses
Peppers
Eggplants
Fillers
Marigolds
Zinnias
Begonias
Geraniums
Impatiens  
Herbs (basil, rosemary, oregano, chives, etc.)
Spillers
Nasturtiums
Petunias
Potato Vines
Variegated Ivy
Lobelia
Purple Dragon Lamium
Creeping Thyme
Catherine is a Canadian award-winning journalist who worked as a reporter and news anchor in Montreal's radio and television scene for 10 years. A graduate of Concordia University, she left the hustle and bustle of the business after starting a family. Now, she's the editor and a writer for Garden Culture Magazine while also enjoying being a mom to her two young kids. Her interests include great food, gardening, fitness, animals, and anything outdoors.
Latest posts by Catherine Sherriffs (see all)